Shop Custom Promotional Products
Trending now - Best Sellers
Why Choose Imprint Now?
Free Shipping Available on All Orders
Shipping costs can add up when you buy custom promotional items, especially if you're buying in bulk. To help you keep your costs low, we offer free shipping on every order – whether you're buying two items or 2,000! And if you need your products a little quicker, we also offer paid rush production so you have what you need ready for your next event.
Save When You Buy in Bulk
Imprint Now already offers unbeatable prices on custom promotional products, but we go a step further – the more you buy, the more you save! You get discounts when you order in bulk, making your per-item cost controllable and ensuring you can get all the promo items your business needs.
All orders made with Imprint Now come with a proofing process. In other words, you don't commit to your order until you approve the digital proof we create for production. Handle any tweaks or edits you need to make early so you're not left with promotional products that don't look quite how you wanted them to look.
We make creating unique promotional items easy with a simple five-step customisation process:
Start with the easy part – choose the promotional items you want to buy.
Select the specifics for your item, such as size, color, and weight.
Upload your artwork or company logo to our online portal.
Receive and check your proof, making any tweaks needed, before we head into production.
Sit back and wait – we'll have your custom promotional products to you in a matter of days.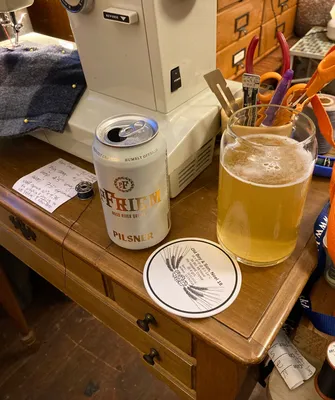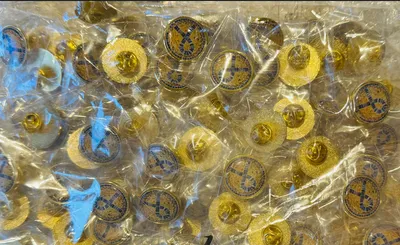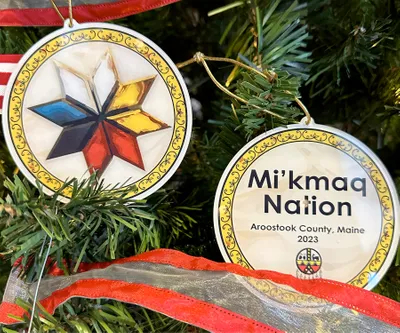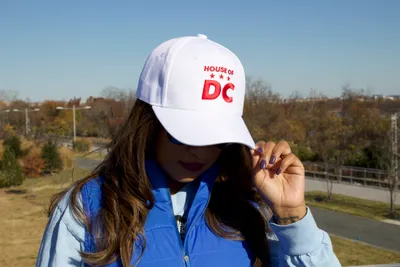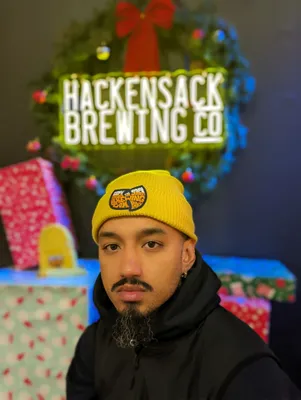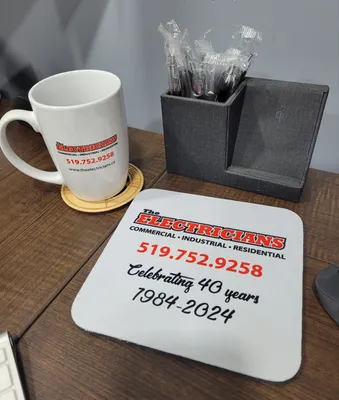 What are custom promotional products?
The simple answer – they're products unique to your business because they contain your branding. Why is that good for your business? Promotional items stick in the memory and make people feel more connected to your company. And if you need proof, remember that 83% of people say they'll do business with a company if they get promotional items from that company.
How can custom promotional products benefit my business?
Two ways – better recall and more purchases.

We already highlighted the purchase potential in a previous question – 83% of people say they'll buy from companies that give them unique promotional items. But don't discount the importance of memorability. A huge 90% recall the branding on the promo items they get, with 80% saying they remember the messaging behind that branding.

That's huge – the more people remember you, the more likely they are to come to you when they need what you do.
What types of custom promotional products are available?
All promotional products great and small!

We have over 30 types of products in our range, including pens, ribbons, and patches. If you want something a little larger, we also offer t-shirts and tote bags – all customizable with your artwork. Office tech, neon signage, and even wedding items are all available, too.
How do I choose the right promotional product for my target audience?
Ask yourself one question – will my target audience use the custom promotional products I give them?

For instance, there's no use having promotional items with logos if the person who gets the item doesn't use it. Somebody who's all about tech, for instance, may never use a branded pen because they're too busy tapping keys and swiping on their devices.

It's all about usage. The more useful the item (especially if it can be used for a long time), the better it is as a promo product for your audience.
How is artwork or branding added to the products?
It depends on the product.

On your side, adding your artwork or branding is easy – you upload a picture while ordering and we take it from there.

For us, the methods used depend on the types of promotional items you order. Print, sewing, and die-casting. They all fall under our remit, and they're all techniques we can use to add your branding to your product.
Are there budget-friendly options for custom promotional products?
Yes – both in terms of order quantity and product selection.

For products, we offer plenty of small promotional items, including mouse pads, napkins, and keychains – all brandable without a huge outlay.
Can I use promotional products for trade shows and events?
You can, and you should.

We even have unique promotional items designed for trade shows, such as our neon signs and table covers – both great for highlighting your brand at a big event. Everything else we offer can fit into gift bags (or be the bags themselves, in the case of our tote bags).
Can I use custom promotional products for fundraising?
You can – 36% of the people who fundraise do it by selling products to make money for their chosen charities. Custom promotional products are sellable (assuming you have something your audience wants), and they come with the bonus of keeping your brand, or the fundraising event, in the recipient's memory.
Testimonials:
This is what some of our clients think about our products
I'm a digital artist, and having a custom mouse pad featuring my own artwork is incredibly gratifying. This mouse pad I ordered here gives me motivation to work more. The pad not only showcases my creativity but also provides a comfortable and responsive surface for my mouse. The printing is top-notch, and the non-slip rubber base is a practical feature. It's a small detail that has had a big impact on how I interact with my digital canvas. Will order again soon!
- Noah Harris
I was searching for a unique giveaway for our company's promotional event, and the custom Lanyards from this site were a perfect choice. The print quality is outstanding, impressive, and it captures our event logo perfectly. The lanyards added a branded touch to the event. I personalized them with our tagline, and they were well-received by attendees. These lanyards are both functional and effective for promoting our brand.
- Harper Jones
I'm absolutely in love with the custom tote bag I received from this site. The print quality is exceptional, and the bag itself is spacious and sturdy. I personalized it with a meaningful quote because I wanted to surprise and give my book club members something special. The print is vibrant and eye-catching, and the bag's durability makes it suitable for everyday use. The attention to detail makes it a must-have for anyone looking for stylish and functional tote bags.
- Avah Wilson
The custom Neon I ordered here for my mother's milestone birthday party was a lovely addition to the event. The quality is exceptional, and I personalized them with a cheerful message and birthday motifs. I chose a design that reflected her interests and the neon was a hit among the guests. This neon added a sense of warmth and nostalgia to the celebration.
- Aria Ross